As a new crypto investor or a long-time investor, when looking for an exchange, everyone has certainly heard of information about Binance, an exchange originating from China. However, this is an exchange that is evaluated by organizations in terms of credibility.
So what is the correct information, what is the truth about Binance exchange, which country, is it safe… will be informed and evaluated by FPTwaze below.
What is Binance exchange?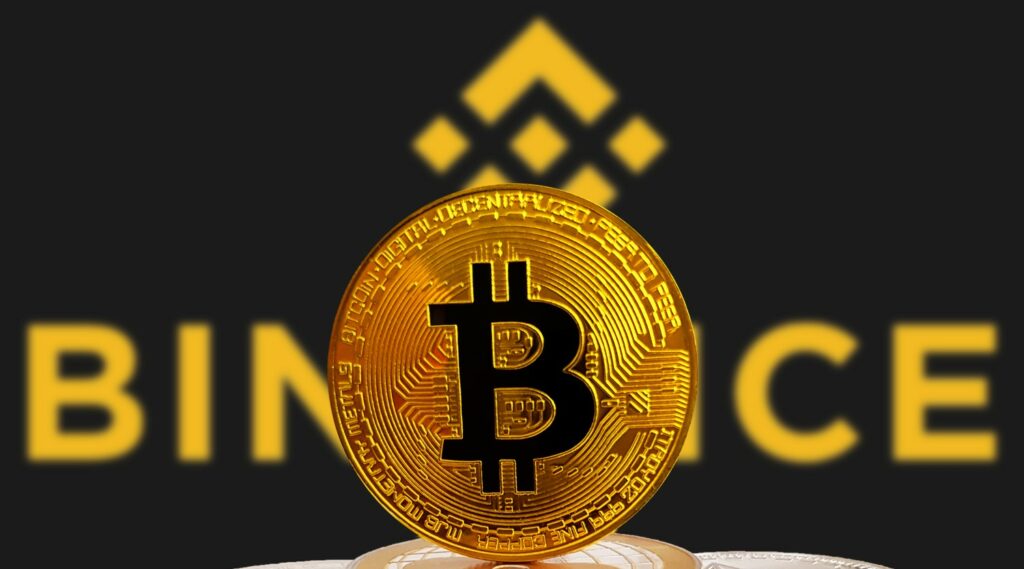 Binance exchange, also known as Binance.com exchange, is a cryptocurrency exchange. People can buy and sell cryptocurrencies in minutes without going through any broker. This is currently the exchange that owns the most popular, potential and reputable cryptocurrencies in the world.
Binance exchange launched in 2017, now has more than 1000 daily visitors on the website platform. Founded in Shanghai, China by Changpeng Zhao – CEO of Beiji Technology, by 2018 this is considered the largest cryptocurrency exchange in the world.
Which country is Binance exchange from?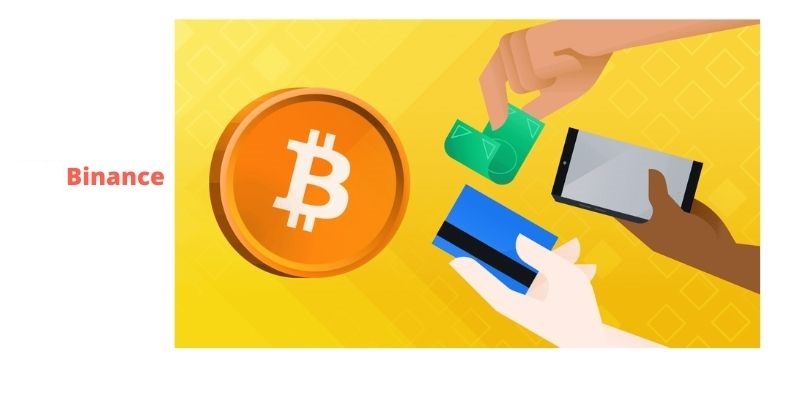 As mentioned above, Binance exchange was founded in China by Changpeng Zao or he is called CZ. So it can be said that this exchange originated in China, but at that time virtual currency operations in this country were very strict, so it was transferred to Japan, a country that loves digital currencies.
Before Binance opened the exchange, they raised money through an initial coin offering (ICO). To date, from opening the exchange to 2018, Binance has averaged over $1 billion in daily transactions.
When was Binance founded?
Binance was officially established in 2017, in Shanghai – China by Changpeng Zhao – CEO of Beiji Techonology.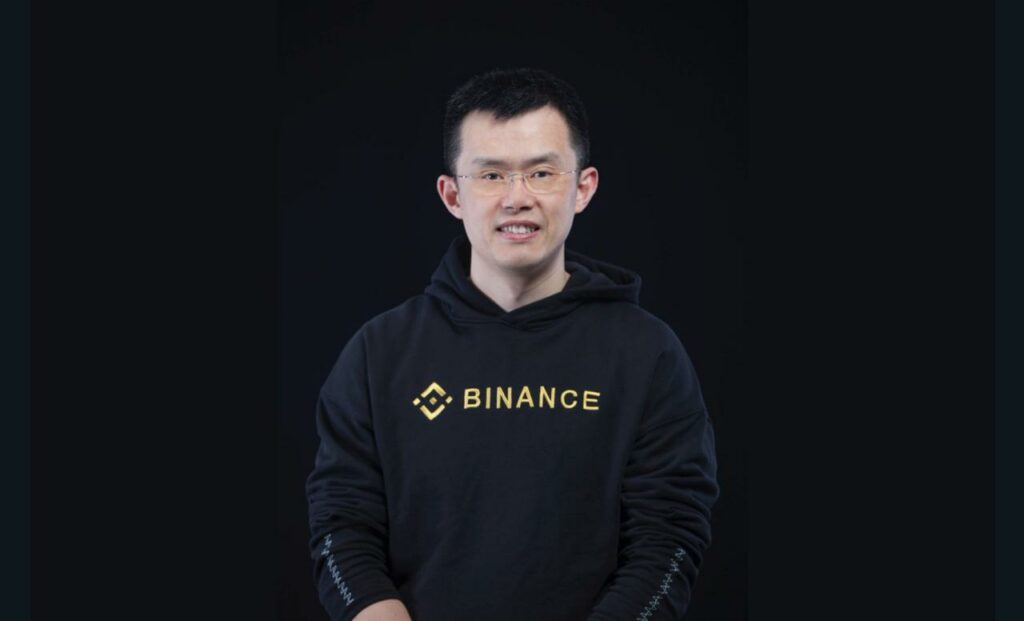 Despite a short time, Binance exchange has developed at a fast speed, becoming the world's leading virtual currency exchange in terms of trading volume and number of registered accounts.
How does Binance exchange work?
People can access the website of this exchange, which is not only a cryptocurrency interface product but also a lot of other activities, but the most focused is still trading virtual currency.
People will open an account on the exchange and then add money to an electric wallet or transfer money to buy their own coins. The exchange side will convert your fiat money into electronic money, everyone will own the coin instead of fiat.
Trading method on Binance exchange
People will have the following investment options:
Trade with Spot: Trade over 740 crypto and fiat currency pairs, including Bitcoin, Ethereum, and BNB on Binance Spot.
Trade Futures with leverage up to 125x
Send crypto money and get interest
Increase rewards when mining cryptocurrency with Binance Pool: Increase income for those who are longtime investors, VIP of the exchange
People will proceed to buy cryptocurrencies on the exchange, in the list of cryptocurrencies that the exchange has available. People can use their credit/debit card to purchase cryptocurrency, and then transact using the options we've outlined above, depending on each person's needs.
Everyone only needs to open an account on the exchange, which includes a complicated ekyc verification process and takes time to identify the account. After being successfully identified, everyone can completely top up and buy cryptocurrencies, then trade.
What is BNB?
BNB stands for Binance cryptocurrency issued by Binance.com for the purpose of:
Payment of transaction fees on the Binance exchange: People buy this currency with Fiat currency, then the exchange will convert it to BNB and investors use BNB to buy other cryptocurrencies.
Used in token sales held on Binance Launchpa
Convert according to the value of cryptocurrency you buy at the time of purchase: For example, 1 ETH for 2,700 BNB, or 1 BTC for 20,000 BNB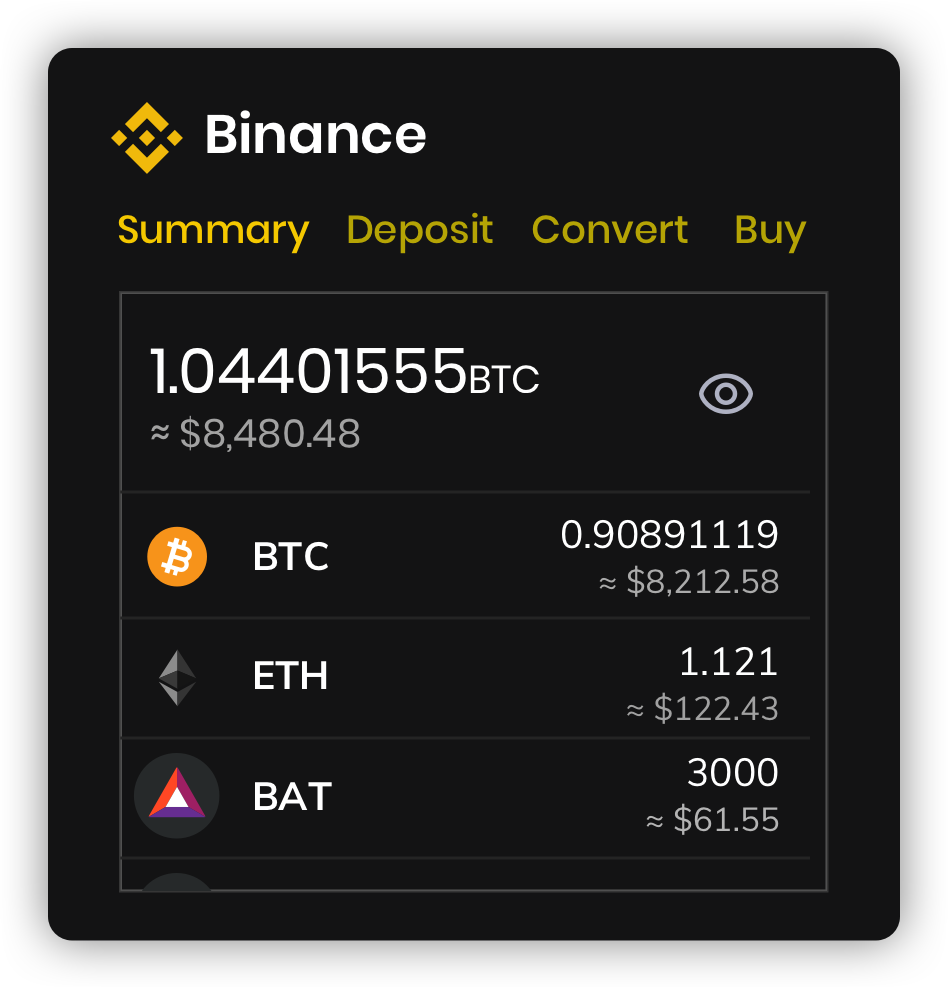 Binance's Ecosystem Grows
Binance US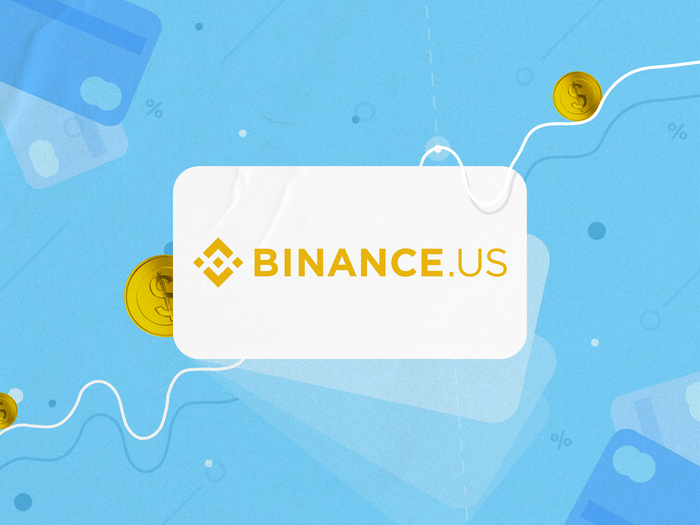 Binance US is a version of a virtual currency exchange that is only available to US citizens. This is the difference compared to other virtual currency exchanges, Binance builds 2 different systems to serve 2 target groups. Basically, the trading features or services of Binance US are similar to those of Binance, but it is specific to the characteristics of the US market.
Binance P2P – Binance.com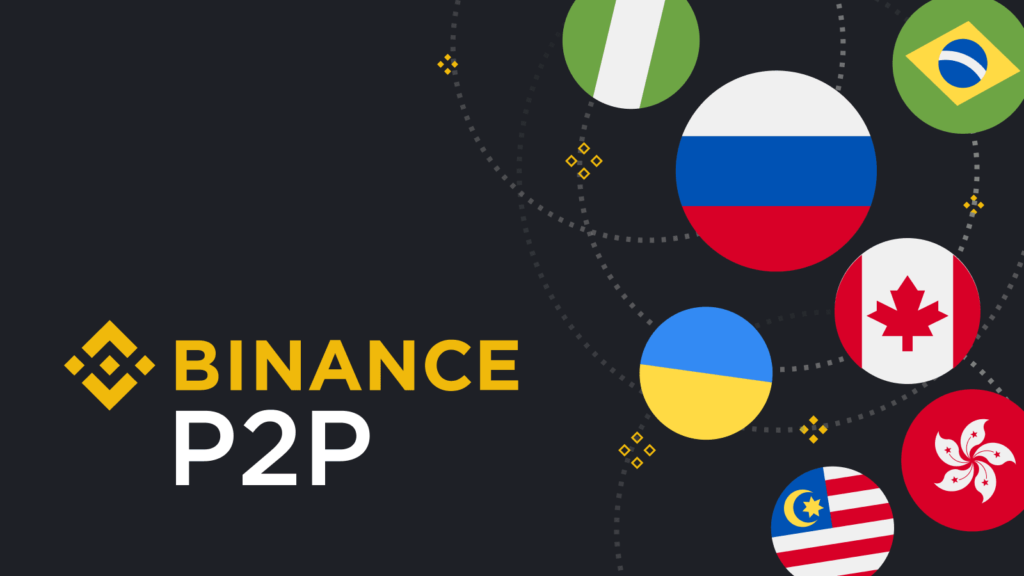 Binance – Binance.com is the currently exchange supported on the worldwide except in the United States. Binance P2P is a peer-to-peer exchange that allows people to trade directly between investors or traders, and Binance is just an intermediary.
Binance Dex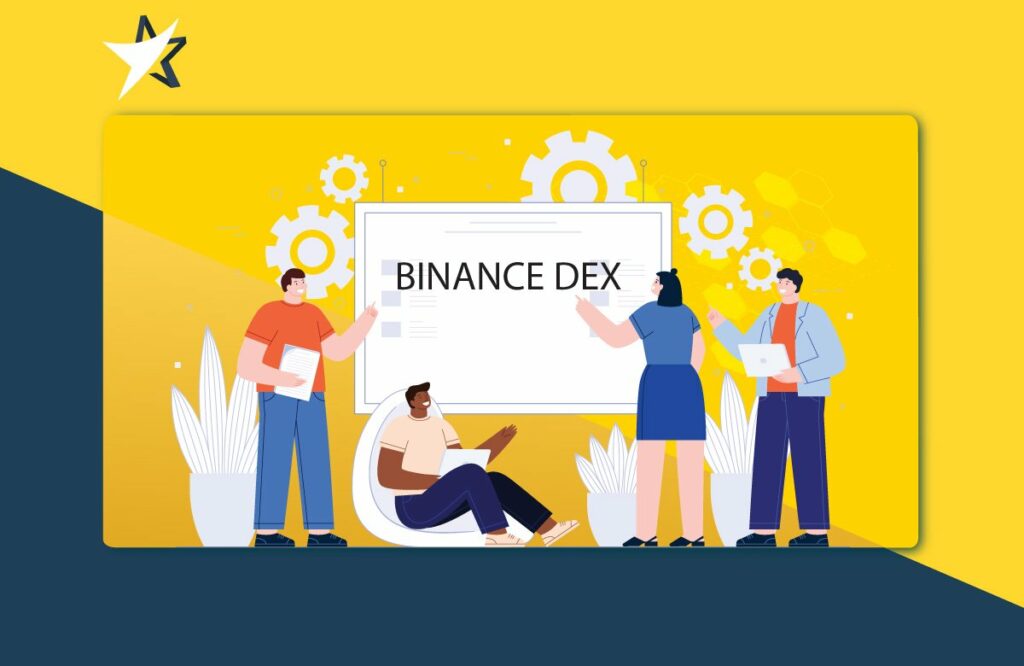 Unlike Binance.com, Binance DEX is a decentralized exchange developed by Binance for the purpose of developing features better than Binance and ensuring the security of the decentralized platform through which investors can fully manage private keys, funds and transactions directly from Trust Wallet.
Binance chain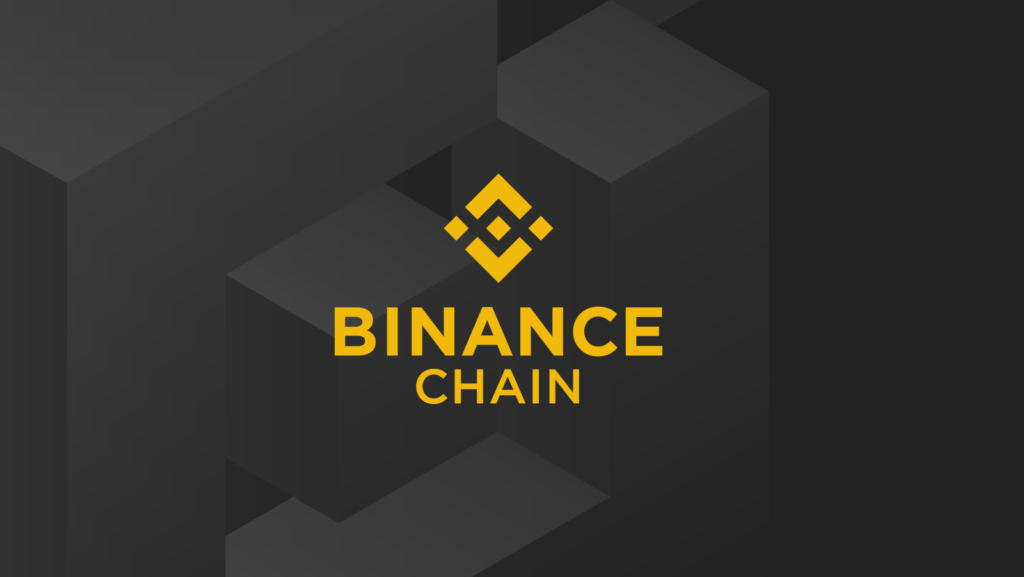 Binance Chain is a system built to support those who want to create their own Blockchain to shorten the time and cost of technology development. Support for programmers to improve work efficiency due to cross-chain communication.
Currently, Binance Smartchain has been developed and gradually replaced with more outstanding advantages than Binance Chain.
Binance Launchpad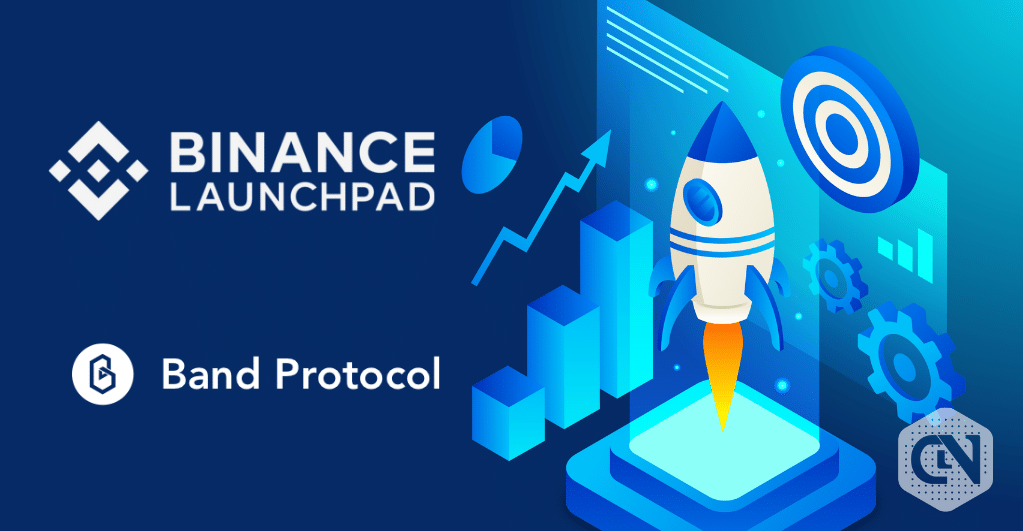 Binance Launchpad is a system created by Binance for the purpose of supporting Blockchain investment. The system is built to promote the development of blockchain in the form of investment funds, cryptocurrencies and decentralized websites by supporting potential projects in the industry.
Binance Pool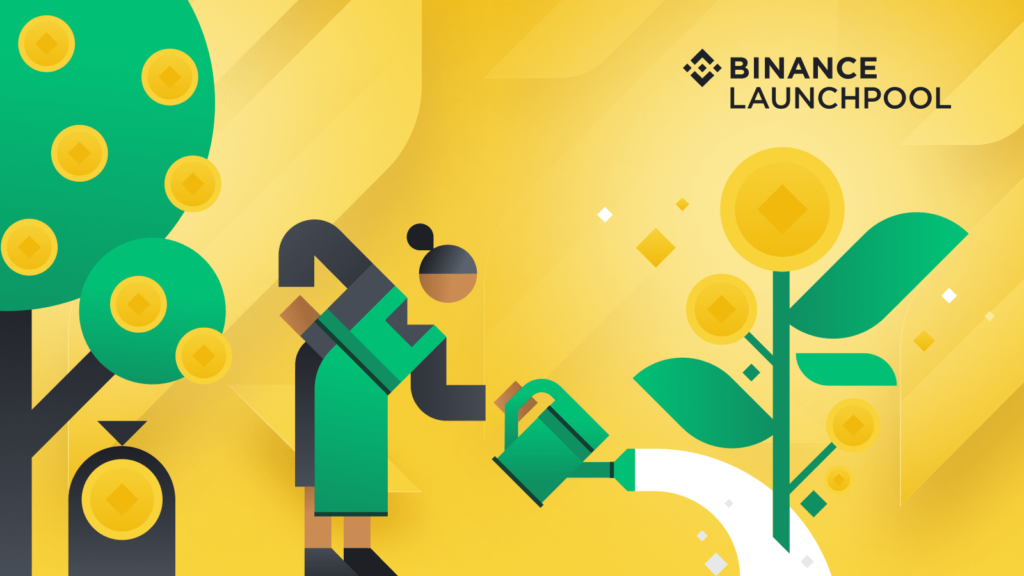 Binance Pool is developed by Binance to build for ETH miners that support fast and efficient mining by FPPS mining method and only charge Ethereum mining participation fee of 0.5%.
Binance Labs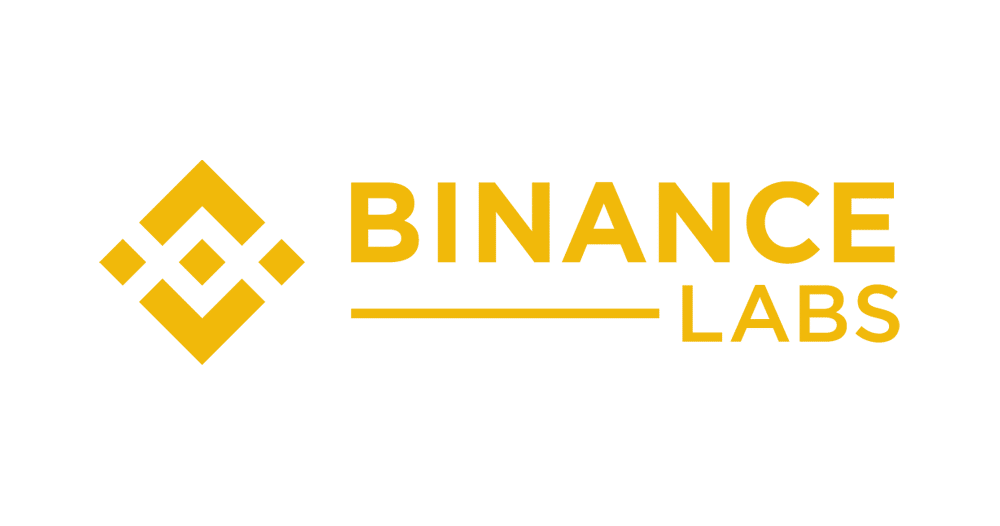 Similar to Binance Lauchapad, the Binance Labs system is also developed to support investment investment funding for cryptocurrencies in the world.
Binance Futures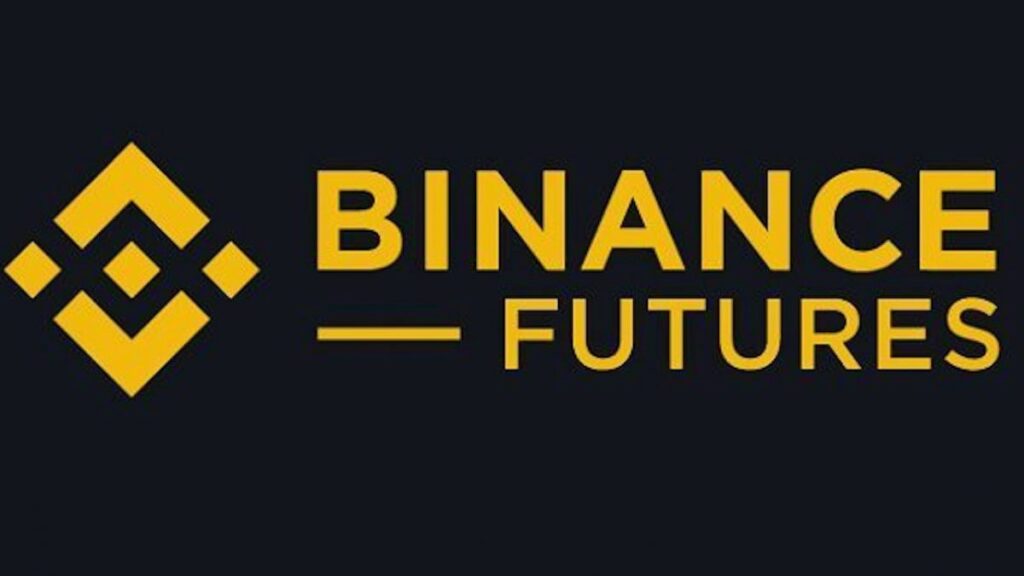 Binance Futures is a platform that issues cryptocurrency futures contracts, thus allowing investors to place orders based on a prediction of a possible coin's price while not needing to own that cryptocurrency at a certain period of time.
Which coins does Binance support?
Currently you can trade with more than 500 different cryptocurrencies on the Binance exchange, but the Binance exchange currently only officially supports the following 6 basic coins to support conversion, payment…
Bitcoin – BTC
EOS
Ethereum – ETH
Binance Coin – BNB: Coin issued by Binance
Binance USD (BUSD) – is the own stablecoin issued by Binance exchange
Tether – USDT
Review of Binance exchange
Advantages and Disadvantages of the Binance product
Advantages

Disadvantages

There is a huge list of cryptocurrencies
Low transaction costs
Many prizes, the chances of winning are very hig
Have a quick, and intimate relationship with the ICO
High security with 2-factor authentication
High volume trading
Unbound to a country, so will obey the laws of the country it joins
Minimum deposit only 10$

The exchange is not clear on legal issues
It will be difficult for beginners to enter the market, because there is no detailed instruction
Respond and handle quite slowly the needs and questions
About Binance Cryptocurrencies
This is the exchange that can be said to have the largest number of coins on the market, everyone has more than 400 different coins, and of course the coins on the exchange are all potential, popular transactions like Bitcoin, ETH, ETC, IOTA, LINK, KNC, WTC…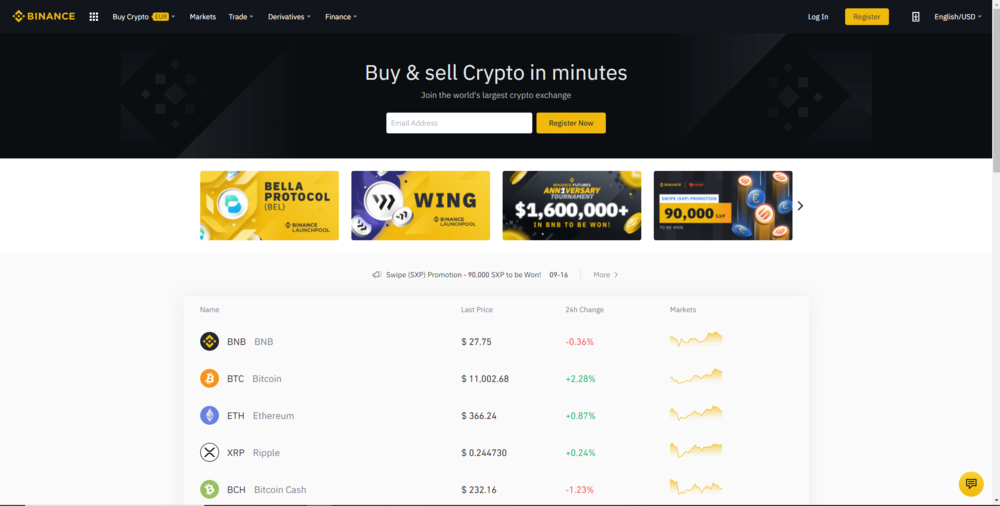 Besides, this is the fastest exchange to list new coins, only after the OTC ends. The coins are well researched and well researched and listed on the exchange.
About transaction costs
Trading costs on Binance.com are considered to be low, creating the most favorable conditions. When trading crypto with cryptocurrency, people only lose 0.1% / transaction only. This is a fee that few exchanges can reach. Deposits are also completely free, but withdrawals are subject to a fee and it depends on the withdrawing banks.
About trading volume
If your regular exchanges are limited when placing orders and the network is congested when trading, for Binance people don't need to worry. Everyone will be able to buy potential coins even though a lot of other people are also buying.
The technology that powers Binance can handle up to 1.4 million transactions per second. With that processing speed, people don't need to worry too much about their slowness, nor do they need to hold orders.
About security
With a large exchange like Binance, security is very important, a virtual currency exchange, of course, how much money is in the account, how the transaction must be well secured. And there was a time when this exchange was tried by many other objects to hack but failed.
Currently, the security level of Binance can be at the top, with authentication – 2FA when registering an account. You will receive a security code to confirm your login to your phone, then enter this code at the website to make transactions.
Is Binance exchange reputable?
With the above 2FA factor, this is a way for people to make transactions quick and safe. This is a large exchange that has more than 1000 accesses every day, so make sure to make sure it's safe. There are many types of cryptocurrencies and e-wallets on it, so it is imperative that the property management board ensure it.
This is a long-term trading platform, has a lot of experience in operation and is highly appreciated by many foreign exchanges.
For example, Coinmarketcap.com ranked Binance at the top of the best cryptocurrency rankings, with 9.8/10 points.
Deposit and withdraw money
The disadvantage of this exchange is that it can only use virtual money. If you put money on the exchange, you have to buy the company's virtual currency and then convert it into a cryptocurrency bought on the exchange, but there is no support for depositing and withdrawing Fiat money like many other exchanges currently support.
Instruction & trading knowledge system
The exchange has very few documents to support investors when participating in the market, so we think this is a floor that will be difficult for newcomers to invest. The documentation is very limited, so it is quite difficult for everyone to invest, in addition to the online support system, the exchange's phone is also slow.
Binance App Review
App Binance is the supported mobile app. Currently with Binance supports trading with many different platforms:
Binance PC
Binance iOs
Binance Android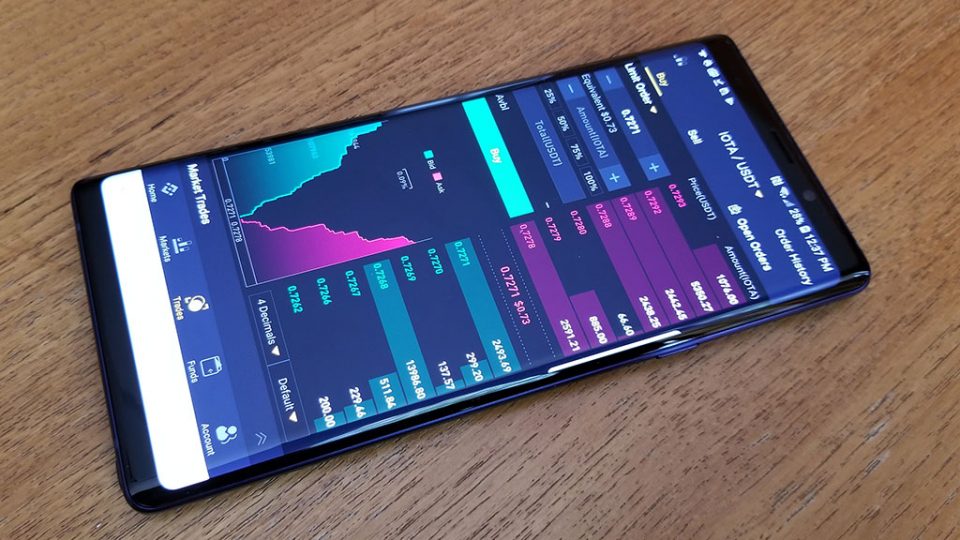 And we found the Binance app to be one of the most useful and flexible apps we've seen. Because only with the design on the phone can help users:
Manage all your transactions
Trade with orders
Extremely good security and safety
There are many superior features, more prominent than the PC version.
How to register a trading account on Binance exchange
To register an account, people can register on the exchange via the website of Binance.com or download the application to their phone to register.
 First of all, people visit the website: binance.com, in the language section, choose your language to make registration faster.
Then select "Register" on the homepage interface, or go to the following link to enter the registration page directly: https://www.binance.com/en/register
Finally, you need to confirm your email address, enter the confirmation code sent to everyone's registered email.
When you log in for the first time, a message will ask if you want to set up two-factor authentication. Everyone should set up 2-factor security to better protect for their trading accounts.
Instructions for using Binance exchange for newbies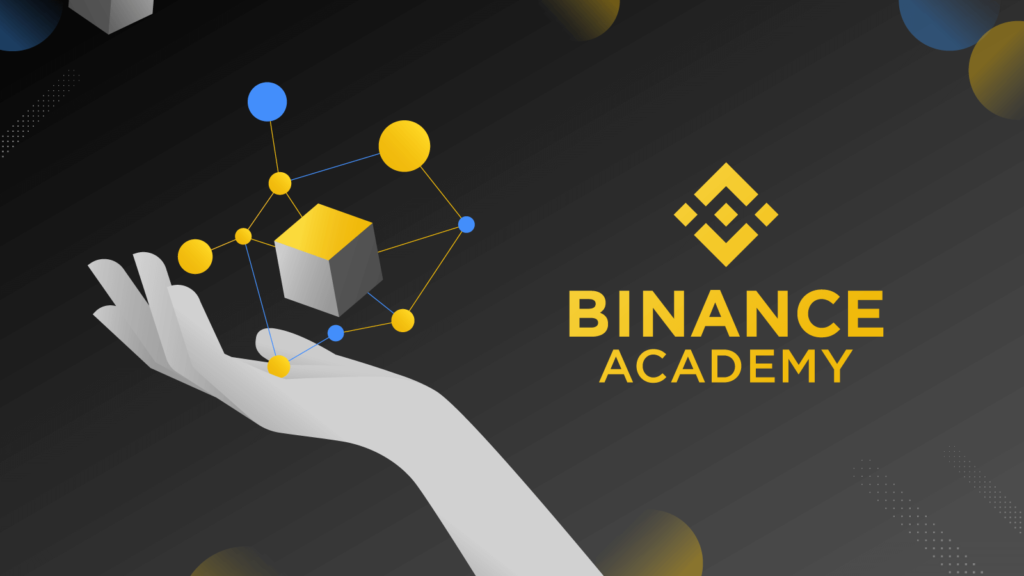 Please pay attention to the instructions below to better understand how it works on the Binance exchange.
How to KYC Binance Account
After opening a trading account, everyone needs to understand that they need to verify their account to ensure faster deposit and withdrawal. Follow these instructions:
 Login to your Binance account, go to the personal account icon on the right corner of the screen
Then select Indentification and then Select Settings => Basic Info Basic.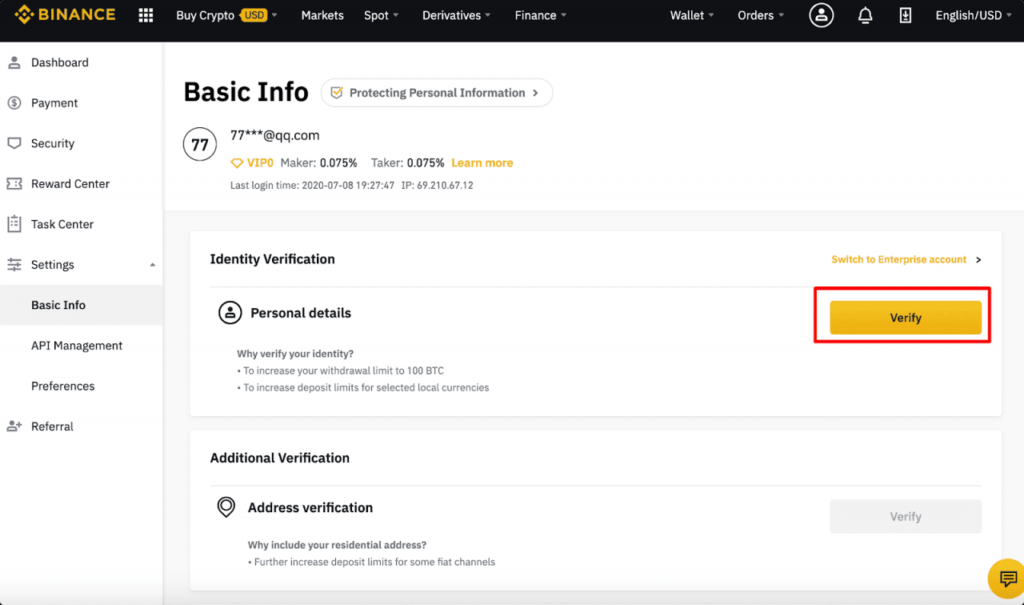 Here will ask people to do basic verification (use ID card to do) => Upload photo of ID card sides as required from Binance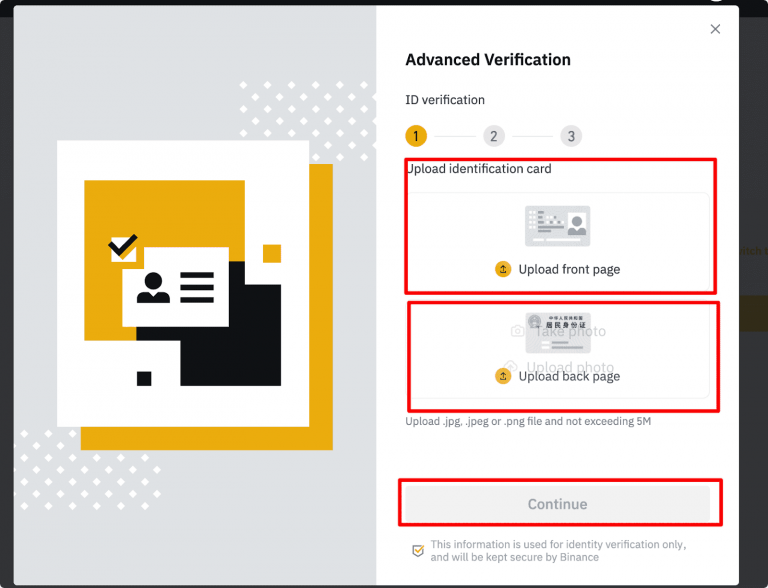 Address Verification: Use Driver's License to verify
Bank account verification
Finally will ask for your portrait to finish the KYC
The Binance side will not verify immediately, but it will take time, so everyone waits for the announcement from the exchange about this identification activity.
How to deposit to Binance
Funding a trading account is quite simple these days, and this is the fastest cryptocurrency exchange where you can deposit with crypto or fiat money.
Make a quick deposit by following the instructions:
Everyone login to their Binance account
Then select the Wallet item, then select Deposit
On the top-up section, there are 2 options: Crypto and Fiat (depending on the recharge needs, people can choose the appropriate deposit channel)
In case of e-money deposit, select the coin you want to top up, select the deposit wallet or deposit address
In case of depositing Fiat money, full information about the bank account to be deducted (this account has been verified) is required.
How to withdraw from Binance
Withdrawal is as simple as that, but it takes longer for the money to be withdrawn from the account than it is to deposit. The withdrawal is quick on whether you have verified the account before or not.
Similar to deposit, Binance supports withdrawal of cryptocurrencies and Fiat money, everyone chooses the appropriate method they want to use. The steps are like depositing money, you just need to choose the withdrawal order.
Note 2 things when withdrawing money:
Withdrawal fee will depend on withdrawal amount and type of withdrawal currency
Verify your account and bank account before making a withdrawal to a certain bank account in the country
How to calculate trading fees on Binance
The transaction fee at Binance is quite reasonable, and considered to be lower than other virtual currency exchanges in the world.
Flexible fees without fixed regulations:
Flexible transaction fee according to the amount of transaction amount per month
Your spot trading fee: 25% Off
USDⓈ-M Contract Transaction Fee: 10% Off
For deposit and withdrawal fees are specified for each different currency. People just need to look up the fee schedule on the Binance exchange for a specific fee. A special feature is that Binance will adjust fees according to market fluctuations, not fixed despite competition and changes from the virtual currency market.
How to view transaction history on Binance

If you need to check the transaction history that you have made before to summarize the investment process, you can see the following instructions:
Log in to everyone's Binance account
Then go to "Exchange" => Select Basic
Then the interface about everyone's trading floor appears
Then drag the mouse pointer to the bottom of that interface page, then look at Order history or transaction history
Everyone's transaction history is clearly displayed for lookup, if you want to see clearly, click on it to see the details of that transaction.
How to trade on Binance exchange
To be able to trade coins well, people need to learn about the following issues that we mention:
Binance exchange coin trading interface
The interface is extremely simple, people just need to log in to their account, select "Exchange" and select "Simple" and the implementation interface
How to place trade orders on Binance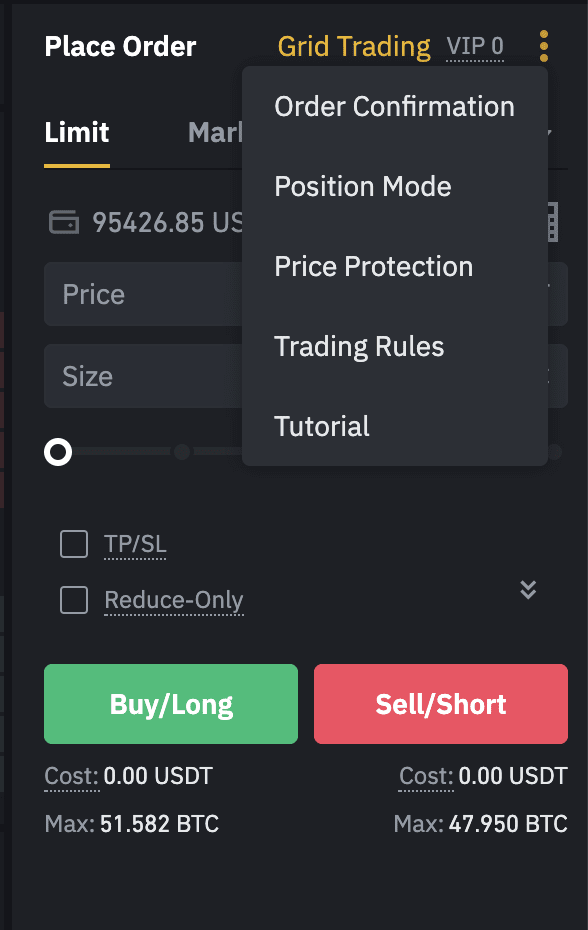 You will have commands to do the following:
Limit order – limit order:
People place orders to choose a trading currency pair, then select Limit
Set the price and quantity according to your buying and selling needs
Market order
Select trading currency pair, select Market
Then select Price and total quantity you want to buy/sell
Stop – Limit order
Select the currency pair you want to trade
Then select the "Stop – Limit" command.
Setup: Stop price – Stop, Limit price and trade execution quantity
People can choose to trade without margin or with margin. If the investment capital is small, you can choose margin x3 or Isolated x10.
The most effective way to trade coins on Binance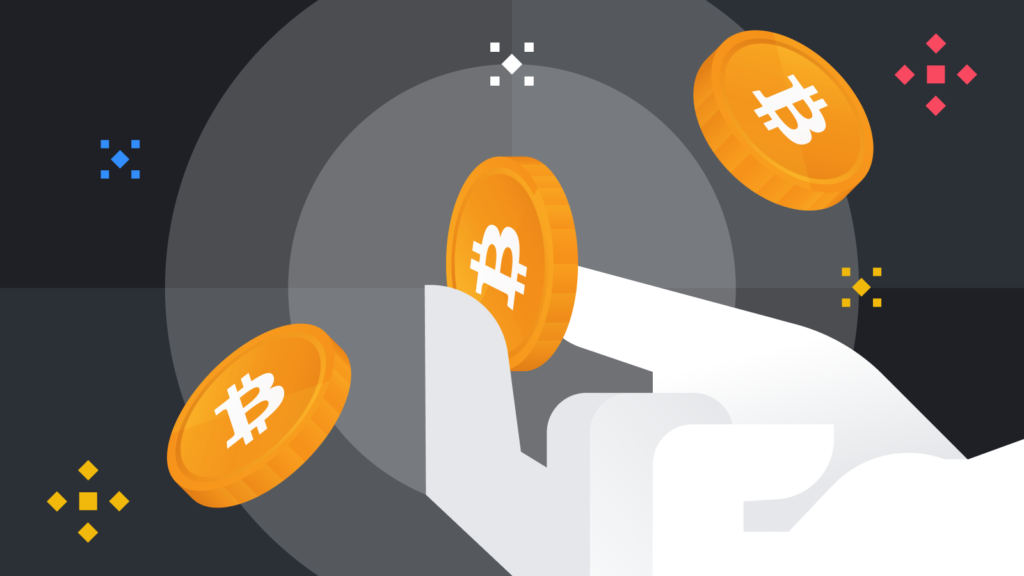 To be able to be highly effective in virtual currency investment, people need to better understand the transactions they will make.
Know whether to use a surf or long-term strategy that is appropriate at all times.
Trading Binance Demo
If you are looking for a way to demo trading, then exactly, Binance does not support demo accounts, but there is a platform for everyone to trade before entering this market that can apply it is Binance. Futures.
The Futures platform is to support the trading of virtual currency futures contracts, through which people trade and better understand the virtual currency market. From that transaction can be applied to the main investment on the P2P exchange Binance.
Choosing potential investment coins
The exchange supports more than 500 different coins, choosing a suitable coin for investment is not easy. Because people choose wrong, investing in the future is not effective, but also brings great risks.
Before choosing a coin to buy, consider:
The origin of that virtual currency
Is the intended use of that virtual currency feasible?
The market capitalization of that coin
The motivations as well as the forces behind each coin
Price chart, its price history
For new coins on Binance or about to go on Binace, it is quite attractive to many people because of its low price but potentially risky because there is not much information. So if you have a need, you should get advice from an advisor or research carefully on the relevant indicators for that currency.
Learn fundamental and technical analysis
With any form of investment such as stocks, Forex, Forex gold … or virtual money, it is for those with knowledge. You may be lucky once, but that doesn't mean you will be lucky forever.
One of the knowledge that any trader participating in the trading market needs to learn is:
Fundamental analysis: Those are all factors affecting the virtual currency market such as economy, politics, currency, news…"=> Meeting the needs of trading coins for long-term investments"
Technical analysis: Based on newspapers, charts, news, events, market data => Provide long-term investment trends "=> Necessary for those who trade coins surfing"
Learning these techniques is not easy, it takes a long time as well as real combat experience, so you should spend time and money to pay the price.
Common mistakes of Binance exchange
Binance system maintenance
Binance is a large operating exchange, with more than 13.5 million trading accounts, so it is imperative to maintain the system to ensure the best features and services.
The maintenance of the Binance exchange is done quite often, but will be announced in advance so that it does not affect people's transactions directly.
Binance has a login error
Binance has a common error that is a login error, so when people try to log in sometimes they can't access their accounts. This error may be due to the large number of visitors at one time. Everyone can do the login at a later time.
If you can't log in, you may have made the wrong password or username, so please try to double check your login information.
Binance crashed, hacked
Many people are curious about whether or not the Binance exchange will crash in the future. Then the answer is yes or no, because nothing is forever, not to mention that Binance is a virtual currency exchange – The market is not yet fully approved by governments.
There is also a case of being hacked, sometimes your small mistake causes your account to be hacked. So be careful in all cases when making transactions on the Internet platform.
Does Binance defraud?
Binance is considered the most prestigious and leading exchange in the world today, with a huge number of investments every year. So, in terms of this exchange, people can invest more safely than many other exchanges.
Basic information about the Binance exchange:
Have an operating license
Have clear origin information tin
Contact information system, full address on the website
The exchange is chosen by many investors and highly appreciated
And so far this is the exchange that has no information on the problem of fraud, especially the exchange also supports recovering and taking back the lost accounts and money for investors quickly.
However, investing in virtual money is an investment channel with a lot of profit but also a lot of risks, so investors themselves should know this and be prepared to be psychologically able to win big but also lose everything.
Here are the websites that Biance.com requires people to stay away from, and are not official Bianance pages: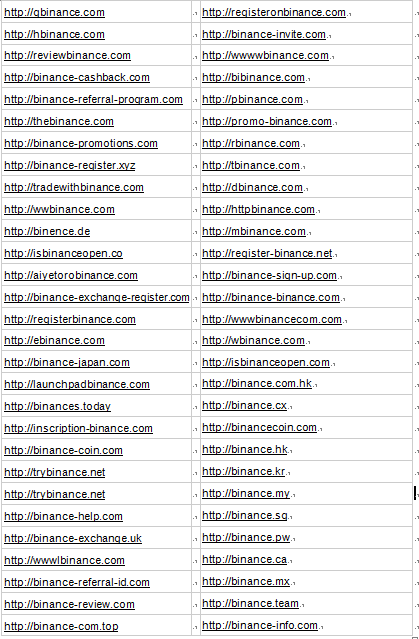 The above is the information about the Binance exchange that everyone should learn, everyone is confused about which exchange to choose. Although the Binance exchange is rated and reputable, everyone should equip themselves with knowledge about the economy, market and virtual currency to be able to make better investment judgments.