In this article, I will introduce you to some extensions for the Google Chrome web browser that if you can't afford to buy copyrighted software or miss out on the promotions I've introduced on the blog.
The function of VPN is sure you know already? Simply put, a utility that helps you surf the web anonymously, helps hide your real IP to access blocked websites or blocked geographical areas …
1. Hotspot Shield VPN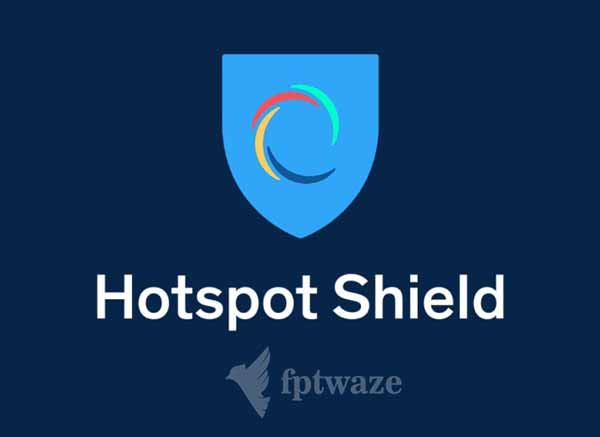 In addition to the anonymous function, hiding IP, Hotspot Shield VPN also supports you to block malware, trackers, cookies.
Hotspot Shield VPN has more than 10 countries so you can anonymously go there such as France, Canada, Chile, India, Germany, Singapore …
Install Hotspot Shield VPN here
2. ZenMate VPN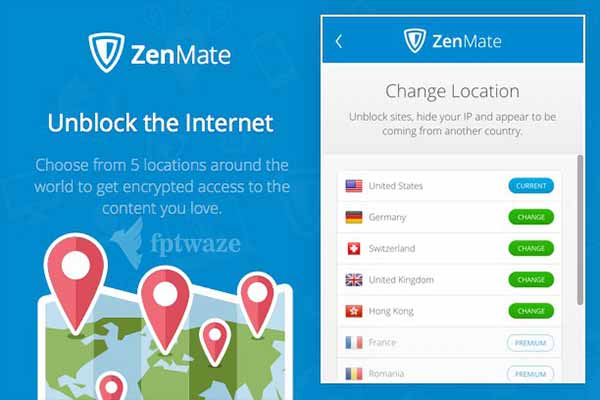 ZenMate VPN used to have a lot of coupons to upgrade to the Premium version, but now there are quite a few, if you use the free ZenMate VPN extension you will be anonymous to 4 countries Germany, HongKong, Romania and the US.
ZenMate VPN also supports Malware blocking, anti-tracking cookies to keep you safe while surfing the web
Install ZenMate VPN here
Note: After installing you must create a free account on zenmate.com to use this utility.
3. Hola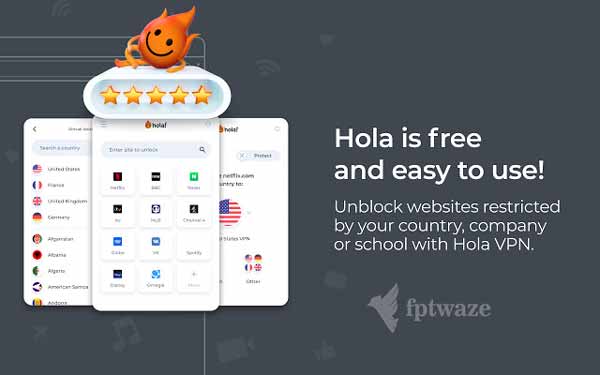 Is a good utility, supports you to connect to many other countries (more than 30 countries) with unlimited bandwidth.
Install Hola here
4. TunnelBear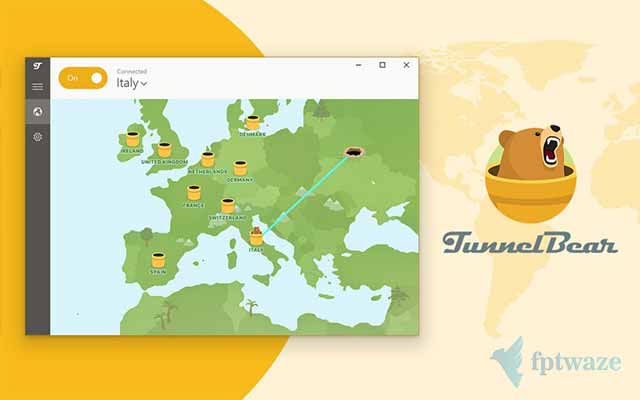 TunnelBear for encrypted VPN connection and pretty fast speed. TunnelBear VPN has up to 22 different servers including USA, UK, Germany, India… you need to create an account to be able to use this tool.
However, the free TunnelBear account only gives 500MB bandwidth per month, if you confirm the account you will receive an additional 500MB, Twitter will go up to 1GB.
Install Phantom VPN here
5. Avira Phantom VPN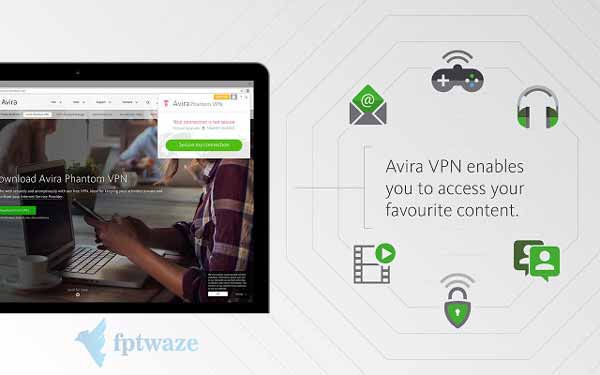 Avira Phantom VPN free 500MB per month, it supports many local including USA, Germany, France, Singapore…
Install Phantom VPN here
6. Touch VPN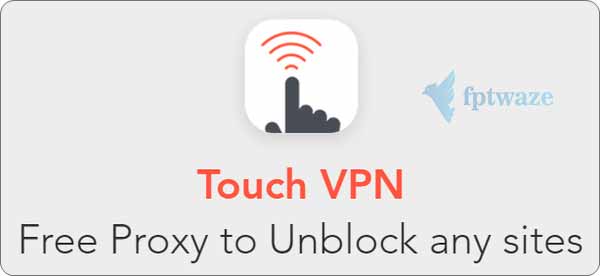 Touch VPN is a free utility that helps you connect to more than 10 countries for free and unlimited bandwidth. You can install this add-on here
Touch VPN has support for ad blocking, anti-tracking, deleting cookies
If you have any questions about this article or these services, you can comment to discuss together.